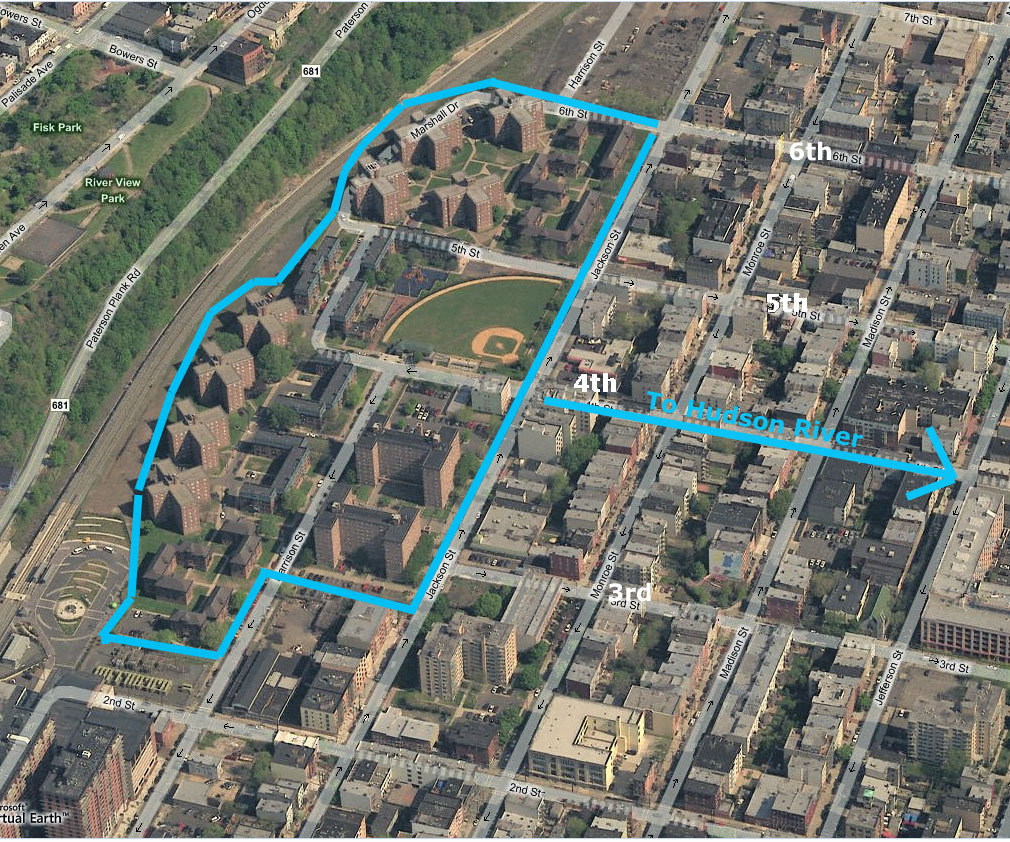 Community policing returns to Hoboken – Hoboken Now – NJ.com
Click on the picture for a full sized view. This is a aerial view of the Hoboken Projects on the Western end of town. For many people it is a forgotten, hidden part of Hoboken that we would be better off without. But in reality it houses many of the long time residents of Hoboken who are a integral part of Hoboken urban gestalt. I just read in the Jersey Journal that the police department
has just restarted its community policing of the Hoboken Projects.
One of the most important goals of Hoboken City Government should be to keep the projects safe and secure for it's residents. Law and Order is a good thing. The children, the women, the elderly who live in this other downtown make up a large part of our residents and deserve the same safe and secure feeling the uptown condo and brownstone residents feel. I congratulate Lt. Kenneth Ferrante and the members of the Community Policing Unit for this initiative. The bad news is BS, the good news is solid and real.