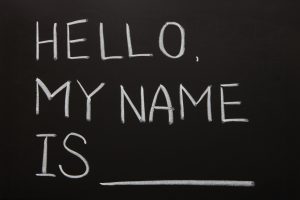 If you studied Shakespeare in English class, you may remember the lines from Romeo and Juliet that say "What's in a name? That which we call a rose / By any other name would smell as sweet." If you've studied Dale Carnegie, you may have crossed a quote from the famed lecturer that says a "person's name is to him or her the sweetest and most important sound in any language."
Unavoidably, names are important things. After a divorce, you are, of course, free to change your name. However, what options do you have when it comes to your children's names? Does the law allow you to change their names, too? The answer is "Yes, potentially." To make sure you have what you need to win this kind of name-change case, you should be sure you have skillful representation from an experienced Hoboken family law attorney to give the court what you need to succeed.
Recently, the Appellate Division court had to address this issue. The couple at odds were ex-spouses who separated after only five months. At the time the couple separated, the wife was four months pregnant. Two weeks after the separation, the couple agreed to a consent order. Paragraph 10 of that order laid out the first, middle and last names to be given to the unborn child.