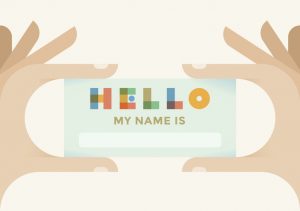 Obtaining a legally recognized name change is important to anyone seeking such action from the legal system but, for some folks, name changes are especially important. For those who seek to make name changes, the legal process in New Jersey is designed to approve most requests. Even though that's true, it is still very important to be sure you are going about it the right way, so that you can make sure your change will be approved and approval will be achieved as efficiently and stress-free as possible. To ensure this, be sure to contact a knowledgeable Hoboken family law attorney about your situation.
One group for whom a swift and efficient name change is especially important is trans people. Recently, a group of transgender federal inmates filed a lawsuit in Texas after authorities there refused to allow the trans women to change their names legally, according to news reports. Forcing a trans person to use their "deadname" is something so traumatizing as to amount to "psychological torture," according to the inmates' attorney.
Obtaining full legal recognition of a new name is also a very important goal for many immigrants. While trans people seek to live their lives free of the torture inflicted by having to use their deadname, immigrants often seek a name change as part of the process of cultural assimilation, helping to enhance their lives both personally and professionally.