June 27, is Helen Keller day, and I just happened to watch "A Miracle Worker" on TV, which is a great, great movie about how Helen Keller was taught to understand the world by her teacher Ann Sullivan.  Well, the part of Helen Keller was played by Patty Duke and she played such a great part that I looked her up on good ol' Google and come across another true family tale. 
'A family law attorney sees and hears a lot of what might be called " inconvenient truths"  but increasingly our culture, is more and more accepting of the truth.  What was scandalous years ago, is pretty much accepted, except for of course some people who don't understand that there is no standard, average perfect family, and how  it's the imperfections that we must all come to love and accept.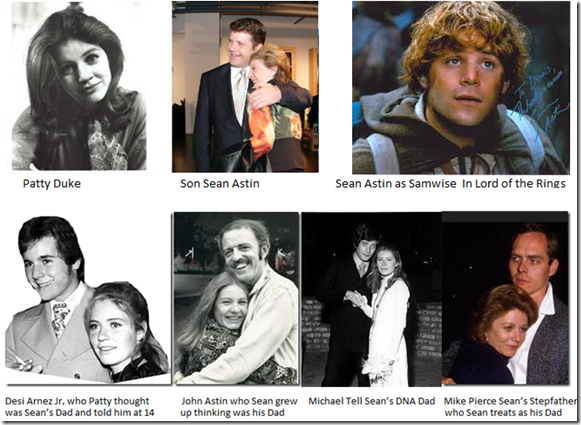 In The Lord of the Rings he cheated death, fought enemies and helped bring a gold ring to its destruction. But before taking on the role as Frodo's trusted sidekick, Sean Astin survived a struggle of a far more personal sort.