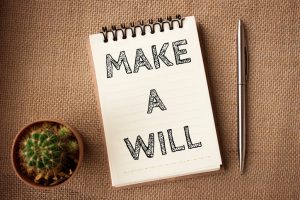 Recently, nj.com published an article that asked a very timely question: "Do you need a will because of coronavirus?" The reality is that, even if we delete the qualifier "because of coronavirus," the answer is almost always a vociferous "yes!" Whether there's an ongoing pandemic or not, you need a will or trust. Whether you are in compromised health or not, you need a will or trust. Whatever your situation or the world's situation, it is extremely likely that, if you don't already have one, you need a will or a trust, and should reach out to an experienced Hoboken estate planning attorney without delay about your goals and needs.
In the article, the author took a look at a couple from Wall in their mid 50s. The couple had no children, but did have some clear estate planning goals, including that they wanted their assets to go to their nieces and nephews after they died. They had not given much thought to estate planning prior to the pandemic, and had created neither wills nor a trust, according to the article.
The article gives readers much food for thought. For one thing, the article touched upon the concern that many who are motivated to obtain a will or trust may be feeling right now; which is, can I still get a will or trust with the current restrictions in place?