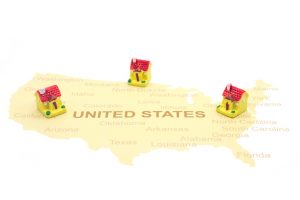 When it comes to wills and living trusts, you may hear a lot of discussion about avoiding probate. The degree of importance of avoiding probate will vary from person to person and will depend on exactly what assets you possess. There are certain groups of people for whom avoiding probate is especially important. If you're someone who owns property in multiple states, you very possibly are one of those people. That means that the right type of estate planning can potentially save your loved ones a great deal of time and money, so you should make sure to contact an experienced Hoboken estate planning attorney about your situation.
A while ago, the advice column NJMoneyHelp.com relayed the story of a child whose father had died without a will. When you die with no will in New Jersey, that's called "dying intestate" and it means your assets are distributed under the terms of New Jersey's intestate distribution law.
When that distribution was finished, the child had received the father's timeshare. The NJMoneyHelp.com piece did not state where the timeshare was located but, given that only about 1% of all timeshares are located here in the Garden State, it is certainly possible that it was somewhere outside New Jersey, like Florida or South Carolina.