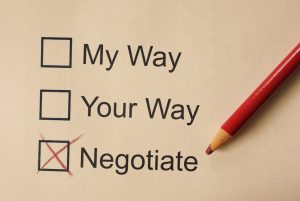 When people think of a divorce, they often think of a process that is highly combative and highly stressful. For many divorcing couples, there can be a better way than an extremely contentious adversarial process. Using mediation may allow you and your soon-to-be ex-spouse to work together in an emotionally healthier way to reach a collaborative solution that often proves to be more lasting than solutions arrived at through contested litigation. Even if you decide to go the mediation route, you still will need legal services from a knowledgeable Hoboken mediation attorney, in order to be sure you are prepared for your mediation hearing, and also to be sure you are getting a mediation settlement agreement that accurately reflects the solutions you and your spouse reached in the hearing.
Very recently, nj.com's consumer affairs column touched on divorce mediation. The information is timely because the first quarter of any year is one of the most popular times for couples to begin pursuing a divorce.
The information is useful because not all divorcing New Jersey couples may know that there are alternatives to going through a prolonged, stressful and costly adversarial process in order to arrive at closure. Some people may see that and think… I know about uncontested divorce in New Jersey, but that's just for divorcing couples who agree on everything, right? My spouse and I are definitely not in that situation, so what other options do we have?