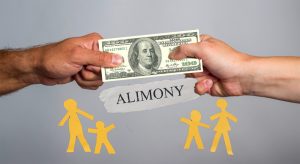 Alimony law has undergone a number of changes in the last few years as a result of actions taken in Trenton as well as Washington. A few years ago, changes in state law erected some important and substantial new restrictions on alimony. On top of that, the more recent federal Tax Cuts and Jobs Act ended the obligation for recipients of alimony to pay federal taxes on that money (for divorce agreements occurring in 2019 or later.)
So, now more than ever, it is very important if you're getting alimony, to make sure you understand what will and won't trigger an end to your alimony. In other words, whether you are in the process of working out a divorce agreement in your pending case, or you have an existing agreement in your already completed divorce, look to the advice and counsel of an experienced Hoboken family law attorney to help you make certain that you know what your options are.
One common thing that triggers an end of alimony is the recipient's remarriage. Of course, that leads to another question — which is, what exactly constitutes a remarriage? In the case of one Camden County couple, W.S. and C.S., that question was the key to their case.