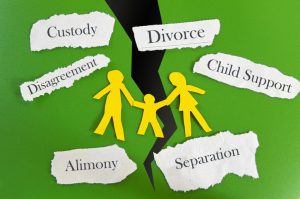 Divorce is something that, in many cases, has sweeping reach that touches many areas of your personal life. It is also something that can have serious effects on your "legal life," as well. If you have created an estate plan (though a will, a trust and/or other legal documents,) your separation or divorce can have a major impact on how those legal documents work. Those impacts may potentially provide you with even more reasons to make sure you are completing your divorce without delay. To get that divorce finished efficiently and effectively, and to be sure that all your legal documents do what you want them to, be sure you're working with an experienced Hoboken divorce attorney on your case.
In terms of the effect separating and/or divorcing can have, there's a real-life case from recent months that is a good example. Last September, famous musician Ric Ocasek died in Manhattan at age 75. For more than 25 years, Ocasek had been married to model Paulina Porizkova. However, in 2018, Porizkova posted on social media that she and Ocasek had separated in 2017, according to People.com. Two months after Ocasek's death, news reports indicated that Ocasek had excluded Porizkova from his will. The will stated that the pair were "in the process of divorcing" and that Porizkova was not entitled to anything from his estate "because she has abandoned me."
Ocasek died in New York City, so his e
Paper cutout family with divorce related messageste likely will not be administered in New Jersey. However, you might wonder, what would happen in a situation like this in New Jersey? The reality is… it depends.