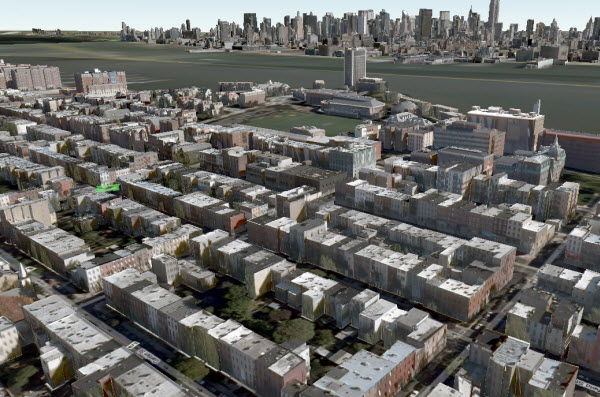 Another hurdle for condo buyers across America is becoming part of the standard mortgage process in the Hoboken real estate market. Be sure your attorney, realtor and mortgage broker are all aware of how this requirement will impact your condo purchasing options.
If the condo you wish to purchase with an FHA loan isn't already on their approved list spot approval may be your solution. Here are the requirements.
1 The condominium project must be complete. There should be no ongoing or anticipated addition of any units, common elements, and/or facilities.
2 Control of the common areas of the project must have been turned over to the unit owners association for at least one year.
3 The owners association must provide evidence that the project has the appropriate hazard, liability and flood insurance.
4 Individual units in the project must be owned in fee simple or be an eligible leasehold interest. The project's legal documents must provide for undivided ownership of common areas by unit owners. By virtue of this ownership, unit owners must have the right to use all facilities and unrestricted common elements.
5 The project's documents should not place any legal restrictions on conveyance. Any provisions that seek to limit the free transferability of title is generally unacceptable. Such restrictions include rights of first refusal and restrictive covenants. Certain governmental or nonprofit programs designed to assist in the purchase or rental of low-or moderate-income housing are exempted from the restrictions on conveyance provisions. The Department's policy on the free assumability and transferability of property is set forth in 24 CFR 234.66.
6 At least 90% of the units in the project must have been sold.
7 At least 51% of the units in the project must be owner- occupied.
8 No single entity may own more than 10% of the units in a project. "Entity" includes an individual partnership, corporation, limited liability company, limited liability partnership, joint venture, investor group or other natural or legal person qualified to hold an interest in real property. The 10% restriction does not apply when the ownership of less than three units would disqualify an otherwise eligible project.
9 For condominium projects having more than 30 units, no more than 10% of the units may have FHA insured loans at any given time. Condominium projects consisting of 30 units or less, can have up to 20% of the units encumbered by FHA insured mortgages under the spot loan rule.