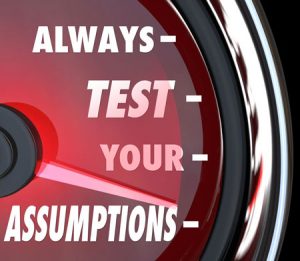 Businesspeople understand that, when they prepare to sign a commercial contract, they should proceed with great care and caution, as there may be millions of dollars on the line in the fine print of that document. Even if your settlement agreement in your divorce or child support case doesn't implicate millions of dollars, it is nevertheless just as important and impactful to you (if not more so,) which means that you should take utmost care to protect your financial situation by making sure you are armed with the knowledge you need. That definitely includes advice and counsel from a skilled Hoboken family law attorney.
A good attorney, for example, can potentially save you from the damaging impacts of an incomplete agreement. A case that started in nearby Bergen County is a good example. The couple, A.C. and J.C., married in 1998, had a daughter in 2000 and divorced in 2007. The spouses agreed that the father would pay 100% of the costs of the daughter's college expenses, up to $30,000 per year, but would provide no other support after the daughter turned 18.
One of the key factors that fueled the parents' agreeing to these terms was that the daughter planned to attend the Fashion Institute of Technology in New York City and live on campus. The cost of tuition, room and board, fees and books at FIT in 2016 was just slightly more than $30,000 per year.
Sometimes, it is necessary to incorporate certain assumptions into a contract. When that's true, though, it is also very important to include contingency provisions dictating what will happen if the assumption(s) don't come to pass. These contingencies can provide invaluable safeguards against unintended consequences that flow from an assumption failing.
In A.C. and J.C.'s case, their 2016 agreement assumed their daughter would be an on-campus student at FIT and it had nothing dictating any sort of alternate result if that plan changed. Of course, high school students' college plans are often fluid. By the time this daughter graduated high school, she had chosen to enroll at Bergen Community College and live at home with mom. The cost of her tuition, fees and books at BCC was around $8,000. The father paid the $8,000 which, according to the courts, was all that the 2016 agreement required him to pay.
The mother now bore 100% of the financial obligation for the daughter's housing, food, etc. She probably assumed that, by the fall of 2018, she'd be bearing nearly 0% of the financial burden of the daughter's housing and board, as she assumed the daughter would be living in a dorm and eating at the school cafeteria. Because of the way that the couple structured their 2016 agreement, though, there was no recourse for the mother in the event the daughter remained at home as a commuter student.
The mother had no legal counsel and it may have cost her greatly
Another important lesson one can take from this case is the importance of good legal counsel. While the mother had the opportunity to consult an attorney before signing the 2016 agreement, she had not actually done so. When she later tried to get the court to modify the terms, she argued that "she just had surgery, she was anxious and heavily medicated, and she did not have an attorney to explain the nature of the agreement." That argument did not succeed.
Heavy drugs and high stress can definitely diminish your mental acumen, but even when functioning at peak ability, you probably still won't be able to spot all the issues and potential pitfalls of an agreement the way a skilled family law attorney would. An attorney, for example, may have advocated for an additional term that called for some form of additional support from the father if the daughter remained in the mother's home as a commuter student rather than moving into a dorm as an on-campus student.
A seasoned legal pro can help save you from many of the subtle but serious pitfalls that would otherwise entrap you when you negotiate a child support agreement on your own. To make sure that you are properly protected, talk to skilled Hoboken family law attorney Frank Marciano. Attorney Marciano and his team have many years of helping parents and spouses deal with child support, divorce and a host of other family law issues. To set up a consultation, contact the office online or call 201.656.1000.