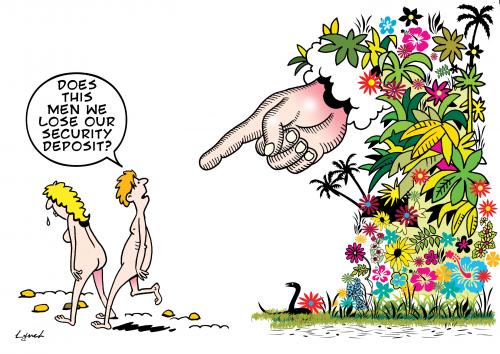 (NOTE: The status of this decision is Unpublished.)
NOT FOR PUBLICATION WITHOUT THE
APPROVAL OF THE APPELLATE DIVISION
SUPERIOR COURT OF NEW JERSEY  APPELLATE DIVISION DOCKET NO. A-1486-10T3
WAKENNA DOWELL, Plaintiff-Respondent, v. HOSSEIN AMERI, Defendant-Appellant.
January 26, 2012 
From the Rutgers Law Library
Defendant Hossein Ameri appeals from the order of the Law Division, Special Civil Part, awarding judgment of $1550.34 to plaintiff, Wakenna Dowell, after a bench trial. We affirm.
…
Regarding the condition of the premises, the court found, based on photographs of the apartment taken by one of Ameri's workers, Ippolito Trinidad, that Dowell left holes in the walls. The wall repairs cost $300. However, the court was unpersuaded that Dowell left burn marks in the carpet, which was unsupported by photographic evidence. The court rejected as incredible the testimony of Kevin Slade, another Ameri worker, that he had installed new carpet at a cost of $300. The court noted that Ameri had claimed $300 in costs for "replacing damaged carpets in three rooms" in an itemized list of repair costs that he allegedly gave to Dowell on June 9; yet, according to the evidence, measurements were not taken until June 10, and work done thereafter. Regarding the issue of damage to the apartment, the court expressly declined to rely on October 2010 photographs that Dowell had introduced into evidence over Ameri's vigorous objection, and which Ameri referenced in his motion for a new trial.
The court found that North First Street where the apartment was located had been flooded in March, resulting in a shut off of water service and a charge for restoration. The court credited Dowell's assertion that her obligation for this was $87.83, and not $463.10 as Ameri alleged. The court thus found Dowell responsible for $387.83 in repairs and charges.
The court offset the repair cost and water charges against the security deposit, finding that $775.17 of the security deposit remained. Doubling that wrongly withheld amount, he awarded a judgment to Dowell of $1550.34. See N.J.S.A. 46:8-21.1 (requiring return of security deposit and interest "less any charges expended in accordance with the terms of [the] lease," and providing for payment of double the amount of moneys wrongfully withheld, plus costs of the action and, in the court's discretion, reasonable attorney's fees); Kan In Yi v. Re/Max Fortune Props., Inc., 338 N.J. Super. 534, 539 (App. Div. 2001) (stating that tenant's damages for wrongfully withheld funds under the Security Deposit Act, N.J.S.A. 46:8-19 to -26, are calculated based on the net amount due).
…