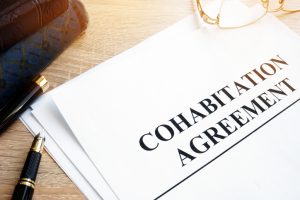 The law is ever-changing. This is one of the many reasons why it is so important to have a knowledgeable family law attorney on your side. You may think that you may understand how the law works with regard to alimony or child visitation or property division or some other family law issue, but your understanding may be incomplete or, worse yet, based on an outdated version of the law. Your skilled counsel will be both up to date on the law, and also aware of how to use those changes to your maximum benefit.
One of the areas of the law where changes have been occurring in New Jersey is alimony. In September 2019, New Jersey's significant alimony reform law turned five years old. The law enacted several important changes to the law surrounding alimony but, as some recent Appellate Division court decisions have highlighted, some aspects of the alimony law that existed prior to the enactment of the reform law continue to be in effect today. A Hoboken alimony lawyer can explain how certain provisions of the law may affect you.
One of the very important pieces of the alimony reform law related to the set of circumstances under which a supporting spouse could get his/her support obligation terminated. Under the old legal rules, courts presumed that alimony should be permanent. In this circumstance, by "presumed," we mean that the law required judges to give a supported spouse alimony for life unless the supporting spouse had enough evidence to affirmatively prove that there were special circumstances present and those special circumstances dictated the award of something other than permanent alimony.
It is generally easier to prove cohabitation under the new law
Another important change the reform law created was the broadening the set of circumstances in which you can use your ex-spouse's new relationship to get your alimony obligation terminated. If your ex-spouse has a new partner and the couple are cohabiting, then that can be grounds for termination of your alimony payments. The reform law expanded what qualifies as cohabitation in New Jersey. Under the reformed law, cohabitation can be proved by showing that your ex and his/her new partner are intermingling their finances, are sharing living expenses, sharing household responsibilities in way consistent with a "marital style relationship," and/or are holding themselves out within the community as a "marital style" committed couple. If you have that evidence, it could be enough to get a ruling that your ex-spouse is cohabiting and that you were entitled to termination of your alimony obligation.
That's a substantial change from the old law and a significant improvement from the perspective of supporting spouses. Under the old law, you had to prove that your ex-spouse and his/her new partner maintained a shared residence, and, without that evidence, your claim of cohabitation always failed.
One thing that hasn't changed is the requirement of something that the law calls a "prima facie showing." A prima facie showing is an initial presentation of proof to establish that, as the plaintiff, you have at least an arguable case. Under the old law, you had to do that before you could go forward, including going forward with discovery. The Appellate Division's September 2019 ruling made it clear that this is still the rule. If you have valid prima facie evidence, then you can proceed with discovery into your ex-spouse's life and finances to fully prove that cohabitation was going on, but that prima facie showing must occur first before you can obtain discovery into your ex-spouse's life.
Because the laws, whether it is the statutes or court decisions, are always changing, your family law case deserves the benefit of complete and up-to-date legal knowledge, as well as the practical skill to use that knowledge most effectively. Reach out to skilled divorce attorney Frank Marciano for that kind of representation. Attorney Marciano, backed by his experienced team, has the thorough and updated knowledge, and practical experience, to get results for you. To set up a consultation, contact the office online or call 201.656.1000.