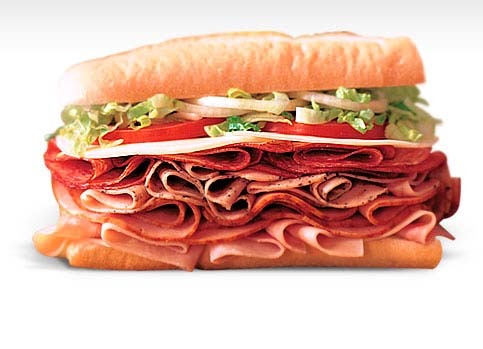 The First Blimpie ever was built in Hoboken in 1964, and over the past few months this true Hoboken Tradition was almost forced to leave because of their Landlord's tricky attempt to try and double their rent.  Well, they lost at the trial level and then went to the New Jersey Appellate Court to try and force their interpretation of the lease regarding when and how Blimpie had to give notice to renew their lease.  Thankfully, they lost again.  In this Appellate Court Decision the Law Firm of Frank Marciano successfully defended an attempt by The Hoboken Blimpie's landlord to double their rent for allegedly failing to provide a  timely  request  to renew their lease.   You can read the decision here, but before the decision here is a little bit on the History of Blimpie:
Blimpie's roots can be traced back to three friends armed with an entrepreneurial spirit and a business itch to introduce what the world now knows as the beloved submarine sandwich. After months of research and planning, all the components were in place for them to begin their journey of becoming business owners, with one exception – they needed a name. With a desire to set themselves apart from their competition, they decided to call their sandwiches something other than submarines or hoagies. Hoping to find some inspiration, they paged through a dictionary until they came to the word "blimp" and a picture resembling the healthy, generous-size sandwiches they saw as their competitive edge. That was the "eureka" moment, and the Blimpie sandwich and restaurant chain was born! On April 4, 1964, the three friends opened for business in Hoboken, N.J.
Today with more than four decades of history and locations from coast to coast, the Blimpie brand continues to grow with the strength of its past propelling it forward. Though times have changed since those three friends began their journey, enjoying a meal at Blimpie is still like returning to your neighborhood deli. With fresh sliced meats and high quality ingredients, Blimpie keeps the dream of its founders alive while still setting itself apart from the competition.