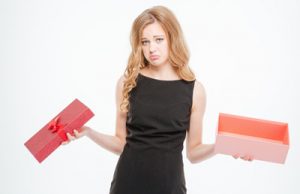 The 1967 Paul Newman film Cool Hand Luke gave birth to a now-common catchphrase. At one point, a character tells Newman's Luke that "what we've got here is a failure to communicate." Failures to communicate and miscommunications are dangerous in many areas, and they can be especially so in estate planning. Given the profoundly important job your estate planning documents have, it's clear why having an estate plan that leaves nothing to chance is so important. Instead of leaving yourself and your family vulnerable to miscommunications, mistakes, and misunderstandings, take the time and effort to retain a knowledgeable Hoboken estate planning attorney and ensure that all of your wishes and goals are put down clearly and unmistakably in black and white.
The estate litigation that sprang up around a northwestern New Jersey man's will recently is an example of what can happen when uncertainty or a lack of clarity strikes. The man, C.H., was survived only by a lone brother. He and his late wife, to whom he had been married for more than 50 years, had no children. The couple was, however, very close to the wife's brother and his three children.
The wife, who died two years before the husband, did not create an estate plan of any kind. When you don't create an estate plan, your assets are distributed according to a set of rules established by state law (called the "intestate process"). If you die with no children but leave a surviving spouse, as this woman did, your spouse gets 100% of your assets. That meant that the beloved nieces and nephew didn't receive anything directly from their aunt's wealth.
The husband, who was also close to the wife's nieces and nephew, did create a will and did include a provision that benefited the wife's nieces and nephew. He left them the proceeds of two accounts he held at a local bank. At the time he signed his will, those accounts had a combined balance of more than $280,000, and the will instructed that the nieces and nephew would inherit equally.
C.H.'s attorney (correctly) advised him that he could do whatever he wanted with those accounts during his lifetime, as they were his and were not being held in trust for the nieces and nephew. She also advised him that he could contact her in the future to make changes to his will.
C.H. spent all but $16,000 of the funds on caregiver expenses, hospital bills, and transportation costs before his death. Eventually, he removed the last remaining funds and closed the accounts. He never called his attorney again and never made any additional provisions for the nieces and the nephew.
Emptying the Accounts Meant the Nieces and Nephew Got Zero
When the man closed the accounts, his bequest to the nieces and nephew became what the law calls "adeemed." If, for example, your aunt executes a will and leaves you her fully restored 1965 Ford Mustang, but she sells the Mustang before she dies, then your gift is "adeemed" and you get nothing.
That's what happened in the case of these two bank accounts, so the nieces and nephew received exactly zero.
The result of this case points to two important "take-aways." One is that almost everyone needs an estate plan as opposed to relying on the intestate process. If you have loved ones in your life to whom you desire to leave gifts, especially if they are not your spouse or children, you definitely need a plan. If you die married and childless with no estate plan, everything goes to your spouse and he/she is free to sell it, give it or leave it to whomever he/she wants, potentially freezing out people whom you loved very much.
Second, just creating an estate plan isn't enough; you need to keep it updated. We don't know based on the court's opinion, but perhaps C.H. didn't realize that, by emptying the accounts he had earmarked in his will for the wife's nieces and nephew, he was leaving them with nothing at all. It's possible that, if he had recognized it, he would have made a different bequest for them. However, he never made any updates to his will. By failing to reach out to his attorney, update her on his situation and goals, and failing to get additional legal work done, the man's final result was leaving those three zero.
Estate planning involves many things. It involves the important first step to get a will and/or a trust, and the important subsequent step of making sure you keep your plan documents properly updated. It also requires skilled legal representation to make certain your documents will achieve the goals you have. When it comes to getting your estate plan done right, look to knowledgeable Hoboken estate planning attorney Frank Marciano to provide you and your family with the thoughtful legal advice you need and the personalized attention you deserve. To set up a consultation and find out how we can help, contact the office online or call 201.656.1000.