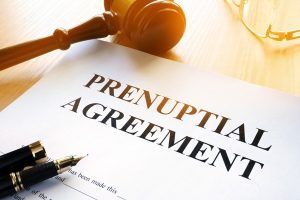 There are lots of stereotypes surrounding prenuptial agreements… some positive and some negative. The reality, however, is that a good prenuptial agreement can potentially benefit both spouses, while a bad one can potentially harm either one. Given just how substantial the impacts of your prenuptial agreement can be, it is essential that you have an experienced Hoboken prenuptial agreement attorney on your side before you sign your agreement.
A recent ruling from the Appellate Division court puts an even brighter spotlight on the vital importance of proceeding cautiously and knowingly before you sign a prenuptial agreement, as getting one of these agreements thrown out is very hard to do. In the case, R.S. was a twice-divorced man preparing for marriage to his third wife. R.S., apparently feeling he'd been "burned" before in divorce, told his bride-to-be that a prenuptial agreement was an absolute must before he'd marry her. Each spouse got independent legal counsel to review the proposed agreement. The wife's attorney advised against her signing it but, on the eve of the wedding, she signed anyway.
Two decades later, the couple divorced. The wife asked the court to throw out the prenuptial agreement as unenforceable. The wife's argument was that, if the judge allowed the agreement to stand, she would be left with a post-divorce standard of living that was far below the standard she enjoyed during the marriage. The judge, however, barred any evidence of the couple's marital lifestyle in the hearing on the agreement's enforceability.