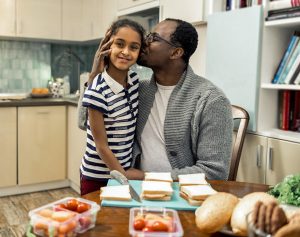 Grandparents are integral members of many families. They provide love, support and an important tie to a child's ancestry and heritage. Nevertheless, in New Jersey, a grandparent (or great-grandparent) who wants a judge to order visitation, assuming the child's parents are considered fit by the law, has to clear a fairly high hurdle.
That hurdle is high because the law recognizes that one of the fundamental rights of parents is the right to raise their children in the way that they think is the best. Courts will only force parents to go against their own preferences in very limited circumstances. Opportunities do exist for such a court order in some circumstances so, whether you are the grandparent seeking visitation or a parent who opposes visitation, it is important to consult with a knowledgeable Hoboken child custody attorney about your situation.
A case that was decided by the Appellate Division court recently is a good example of how high this hurdle is. F.S. was a man who had several children, including a daughter with S.P.M., two sons with A.K. and a stepson (A.K.'s son) whom F.S. was in the process of adopting.