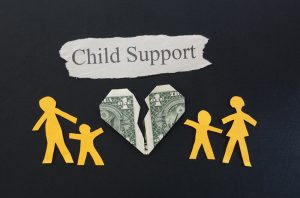 There are many reasons a child might go from living with one parent to living with the other. That change might be the decision of the parents or, in the case of an older child, the parents might allow that mature older child to have a voice in the choice. That child's relocation may impact a lot of things, including child support. If your teenage child goes from living with your ex-spouse to living with you, then the law says that, generally, you are entitled to a change in child support.
It may mean that, going forward, neither parent pays. Alternately, it may mean that you go from paying your ex-spouse to receiving payments from your ex-spouse. Either way, a modification is often in order. Getting that change is not automatic when your child moves in with you, though. You have to go through a specific legal process to get your child support modified, so you should  have an experienced New Jersey family law attorney representing you and guiding you through the process.
To get an idea how this works, we can look at a recent court case involving a Hunterdon County family. The facts went like this: mother and father married in 1993, had a son in 2001 and divorced in 2003. At the time of the divorce, both parents agreed that the son would live with the mother and that the father would have visitation one night per week and every other weekend. The father also agreed to pay child support.